I would like to ask for your help, and all it will take is 5 minutes of your time. Would you mind lending a hand?
I have prepared a survey I'd love for you to fill out. The survey, which is anonymous, will help me better understand what kinds of articles and content you prefer as well as what kinds may annoy you. It will help shape what I do in the future and guide me as I consider adding new features.
Can I ask you to consider filling it out? It should take no more than a few minutes of your time. Thanks in advance!
(If you do not see a form or are reading via email, try refreshing the page; if that doesn't make it appear, simply click here.)
The post Will You Help Me Out? Take the Year-End Readers' Survey… appeared first on Tim Challies.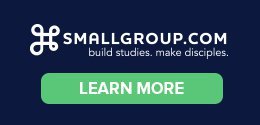 Click Here For Original Source Of The Article
Amazon Auto Links: the template could not be found. Try reselecting the template in the unit option page.